Principle Investigators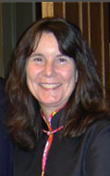 Dr. Nancy Rabalais (Consortium Director)
Professor & Shell Oil Endowed Chair in Oceanography-Wetland Sciences, Louisiana State University
Distinguished Research Professor, Louisiana Univeristies Marine Consortium
(985) 851-2801
nrabalais@lumcon.edu 
Lab Website
Biosketch
Biological oceanography of continental shelf ecosystems influenced by large rivers; distribution dynamics and effects of hypoxia; estuarine and benthic ecology; integration of science and policy;                                                            aquatic ecology; benthic processes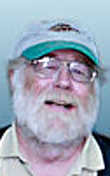 Dr. Kenneth Able
Distinguished Professor/ Director, RU  Marine Field Station
Rutgers – State University of New Jersey
(609-296-5260)
able@marine.rutgers.edu
Lab Website
Biosketch
Life history, ecology and behavior of fishes; early life history stages of commercially important fishes
Dr. Buffy Ashton-Meyers (CWC-III)
Louisiana State University
Research Associate
bmeyers@lsu.edu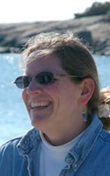 Dr. Anne Bernhard
Professor
Connecticut College
(860) 439-2580
aeber@conncoll.edu
Biosketch
Microbial ecology of estuaries and salt marshes; community ecology and population dynamics of ammonia-oxidizing bacteria

Dr. Mark Besonen (CWC-II and CWC-III)
Assistant Professor
Texas A&M University Corpus Christi
(361) 825-2043
mark.besonen@tamucc.edu
Biosketch
Geoarchaeology, Holocene Geology, Geomorphology & Surficial Processes, Quaternary Paleoclimatology, Micropaleontology of Recent Marginal Marine Ostracods & Forams
Dr. Andrea Bonisoli-Alquati (CWC-III)
California State Polytechnic University, Pomona
andreabonisoli@gmail.com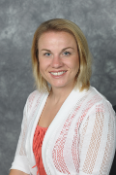 Dr. Heather Bracken-Grissom (CWC-I)
Assistant Professor
Florida Atlantic University
heather.brackengrissom@fiu.edu
Evolution of marine invertebrates, with an emphasis on decapod crustaceans; Phylogenetics, Systematics & Taxonomy; Ecology, Biogeography & Conservation Biology; Visual systems and bioluminescence; Cryptic diversity of species complexes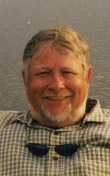 Dr. Kenneth M Brown (CWC-I)
Adjunct Professor, Bilogical Sciences
Louisiana State University
kmbrown@lsu.edu
(225) 578-1740
Oyster ecology, physiology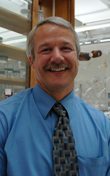 Dr. Keith Crandall (CWC-I)
Director of Computational Biology Institute
George Washington University
kcrandall@gwu.edu
Phylogenetics (theoretical and empirical), population genetics, crustacean systematics, visual pigment evolution, molecular evolution, conservation genetics, biodiversity, bacterial genetics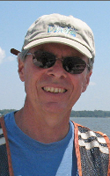 Dr. Robert Diaz (year one of CWC-I)
Professor, Retired
Virginia Institute of Marine Science
(804) 684-7364
diaz@vims.edu
Understanding the consequences of hypoxia to ecosystem functioning and organism-sediment interactions; how perturbations of functions and processes influence energy flow; ecology and taxonomy of estuarine and marine invertebrates specializing in oligochaetes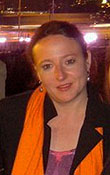 Dr. Annette Summers Engel
Jones Professor of Aqueous Geochemistry
University of Tennessee-Knoxville
(865) 974-2366
aengel1@utk.edu
Lab Website
Bioscketch
Geomicrobiology, microbial geochemistry; ecology; geosciences and geochemistry; ecological indicators; microbiology; hydrocarbon degradation potential of microbes in coastal environments that                                                          were unimpacted and impacted by the Deepwater Horizon oil spill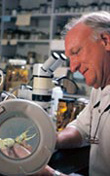 Dr. Darryl Felder (CWC-I)
Professor
University of Louisiana at Lafayette
(337) 482-6753
dlf4517@louisiana.edu
Evolution, ecology, physioecology, development, functional morphology, and systematics of marine decapod crustaceans (crabs, shrimp and lobsters)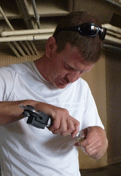 Dr. Fredrick 'Joel' Fodrie
Assistant Professor
University of North Carolina at Chapel Hill
(252) 726-6841 ext. 149
jfodrie@unc.edu
Lab Website
Biosketch
Fish and bivalve population ecology; connectivity of marine populations and ecosystems; complex trophic interactions in marine communities; ecosystem function in relation to habitat quality,                                                       availability and utilization; long-term community patterns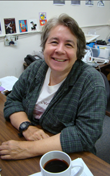 Dr. Susan Fredericq (CWC-I)
Professor
University of Louisiana at Lafayette
(337) 482-1291
slf9209@louisiana.edu
Red algal systematics and seaweed biogeography; discovering and analyzing patterns of morphological and molecular evolution in Red Algae in the context of a collections-based research program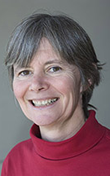 Dr. Anne Giblin
Senior Scientist/Interium Director
Marine Biological Laboratory
(508) 289-7488
agiblin@mbl.edu
Biosketch
Cycling of elements in the environment, especially the biogeochemistry of nitrogen, sulfur, iron, and phosphorus in soils and sediments where element cycling takes place under different conditions of oxidation and reduction; examine how sediment processes either ameliorate or augment the effects of                                       anthropogenic inputs of elements to ecosystems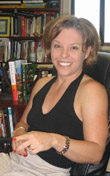 Dr. Linda Hooper-Bui (CWC-I and CWC-II)
Associate Professor
Louisiana State University 
(225) 578-1832
lhooper@agctr.lsu.edu
Ecology of fire ants and other ants of ecological or economic importance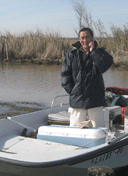 Dr. Haosheng Huang (CWC-II and CWC-III)
Associate Professor
Louisiana State University 
(225) 578-5117
hhuang7@lsu.edu
Physical oceanography, circulation in regional seas and continental shelves, coastal and estuarine circulation dynamics, unstructured grid numerical modeling and data assimilation, tide and storm surge simulation, bio-physical interaction and ecosystem modeling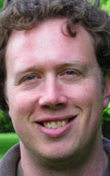 Dr. Olaf Jensen
Assistant Professor
Rutgers University
(410) 812-4842
ojensen@marine.rutgers.edu
Lab Website
Fisheries science and management and the ecology of freshwater, estuarine, and marine ecosystems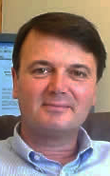 Dr. Dubravko Justić
Distinguished Professor & Texaco Distinguished Professor
Louisiana State University
(225) 578-6394
djusti1@lsu.edu
Biosketch
Ecosystem modeling, biological oceanography, coastal eutrophication, hypoxia, impacts of climate change on coastal ecosystems

Dr. Michael Kearney
Professor
University of Maryland
(301) 405-4057
kearneym@umd.edu
Sea level rise; coastal marshes in the Chesapeake Bay; shore erosion; disappearing islands and land loss; sedimentation in the Bay; remote sensing; impacts of storms on storm surge processes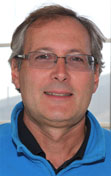 Dr. Jerome LaPeyre (CWC-I)
Associate Professor
Louisiana State University Agricultural Center
(225) 578-5419
JLaPeyre@agcenter.lsu.edu
Oyster diseases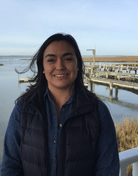 Dr. Paola Lopez-Duarte
Assistant Research Professor
Rutgers University 
(609) 296-5260 ext 280
lopez-duarte@rutgers.edu
Lab Website
Biosketch
My research interests focus on the behavior and ecology of marine and estuarine invertebrates and fish, especially the factors controlling larval dispersal and recruitment to adult habitats. As a member of the CWC, our group's objective is to evaluate the long-term effects of the 2010 Gulf of                                               Mexico Oil Spill on marsh fishes in Louisiana.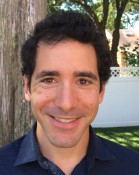 Dr. Giulio Mariotti
Assistant Professor
Louisiana State University
(617) 324-3950
giulio.mariotti@gmail.com
Biosketch
My research focuses on the processes that shape coastal environments. I am interested in coupling physical and biochemical aspects, e.g. ecogeomorphology and biogeology. I carry forward my research using mathematical models, laboratory experiments and field work. My current agenda encompasses three main topics: 1) Wetland response to sea level rise, sediment supply                                                             and storminess. 2) Coupled dynamics of sediment & biofilms / microbial-mats. 3) Carbonate                                                        platform sedimentary processes.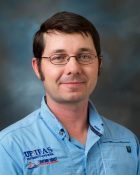 Dr. Charles W Martin
Research Assistant Professor, Estuarine Ecology
University of Florida/Institutue of Food and Agricultural Sciences, Nature Coast Biological Station
(256) 504-1432
charles.martin@ufl.edu
Lab Website 
BioSketch
Dr. Jill Olin (CWC-III)
Michigan Technological University
jaolin@mtu.edu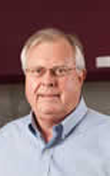 Dr. Ed Overton
Professor Emeritus
Louisiana State University
(225) 578-8634
ebovert@lsu.edu
BioSketch
Understanding the fates and distributions of hydrocarbons following an oil spill, the evironmental chemistry of hazardous chemicals, and the detection of environmental pollutants at the site of sample collection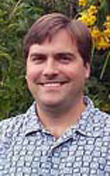 Dr. Michael Parsons
Professor/ Director of Coastal Watershed Institute
Florida Gulf Coast University
(239) 590-7526
mparsons@fgcu.edu
Coastal eutrophication, harmful algae, cold core eddies, and estuarine ecology;  harmful microalgae (Pseudo-nitzschia spp., Gambierdiscus spp., and Karenia brevis), transfer of biotoxins into marine foodwebs, and the role of eutrophication in altering coastal foodwebs and promoting harmful algal blooms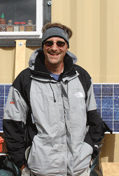 Dr. James Paruk (CWC-II)
Center for Loon Conservation Senior Scientist
Center for Loon Conservation Biodiversity Research Institute
(207) 887-7160
jim.paruk@briloon.org
Loon conservation, in particular threats to their survival, such as lead poisoning, botulism, and oil spills in their wintering environment, Loon migration and pathways, in particular movements of young adults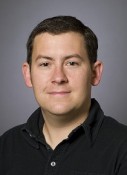 Dr. Michael Polito
Assistant Professor
Louisiana State University
(225) 578-6308
mpolito@lsu.edu
Lab Website
Biosketch
Stable isotope ecology,  Food web dynamics and anthropogenic contaminants,  Ecology of marine birds                                         and mammals,  Invasive species biology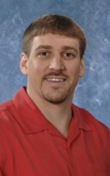 Dr. Brian Roberts
Associate Professor and REU Program Director
Louisiana Universities Marine Consortium
(985) 851-2821
broberts@lumcon.edu
Lab Website
Biosketch
Ecosystems ecology; biogeochemistry; ecosystem transformation and retaining of nutrients and energy; regulating mechanisms of autotrophic/heterotrophic balance and biogeochemical cycling and                   transport of materials in altered ecosystems as a result of anthropogenic effects

Dr. Ramesh Shrestha (CWC-II)
Hugh Roy and Lillie Cranz Cullen Distinguished Professor
University of Houston, National Center for Airborne Laser Mapping
(832) 842-8882
rshrest2@central.uh.edu
My primary research focus is in the applications of new and evolving technologies such as laser scanning and digital mapping technology to provide research‐grade data to scientists all across the                                                            country.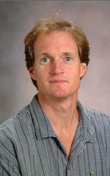 Dr. Philip Stouffer
Professor
Louisiana State University/LSU AgCenter
(225) 578-4221
PStouffer@agcenter.lsu.edu
BioSketch
Ecology and conservation of birds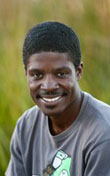 Dr. Kersey Sturdivant (CWC-I)
McCurdy Post Doctoral Scholar
Duke University Marine Lab
252-504-7678
kersey.sturdivant@duke.edu
Coastal hypoxia, benthic ecology, image analysis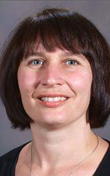 Dr. Sabrina Taylor
Assistant Professor
Louisiana State University/LSU AgCenter
(225) 578-4137
staylor@agcenter.lsu.edu
Lab Website
BioSketch
Population-level genetic structure in threatened species; historical population structure (using museum DNA); relationships between genetic variation and fitness in individuals; genetic aspects of behavioral                                          ecology (inbreeding avoidance, extra-pair paternity)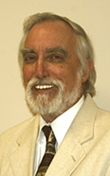 Dr. R. Eugene Turner
Professor/ Boyd Professor
Louisiana State University
(225) 578-6454
euturner@lsu.edu
BioSketch
Biological oceanography, conservation, environmental management, estuarine ecology, fisheries ecology, restoration, sustainable systems, wetlands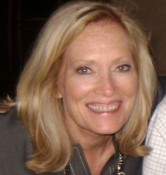 Ann Hayward Walker (CWC-II and CWC-III)
President
SEA Consulting Group
(757) 331-1787
ahwalker@seaconsulting.com
Biosketch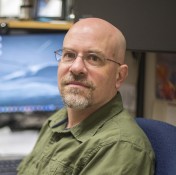 Dr. Stefan Woltmann
Assistant Professor
Austin Peay State University
(931) 221-7772
woltmanns@apsu.edu
Avian Dispersal, Conservation Genetics, Conservation Biology, Neotropical Bird Ecology, Bird Migration