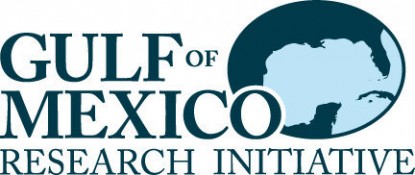 The major research themes of the BP-funded Gulf of Mexico Research Initiative are:
Physical distribution, dispersion, and dilution of petroleum (oil and gas), its constituents, and associated contaminants (e.g., dispersants) under the action of physical oceanographic processes, air–sea interactions, and tropical storms.
Chemical evolution and biological degradation of the petroleum/dispersant systems and subsequent interaction with coastal, open-ocean, and deep-water ecosystems.
Environmental effects of the petroleum/dispersant system on the sea floor, water column, coastal waters, beach sediments, wetlands, marshes, and organisms; and the science of ecosystem recovery.
Technology developments for improved response, mitigation, detection, characterization, and remediation associated with oil spills and gas releases.
Impact of oil spills on public health.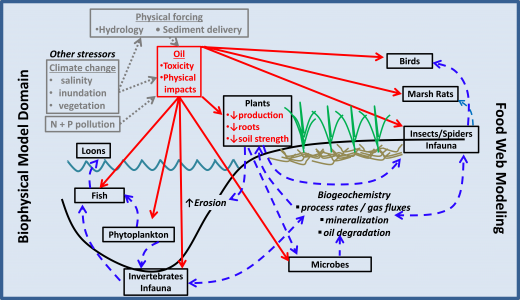 The Coastal Waters Consortium (CWC), led by the Louisiana Universities Marine Consortium with 15 collaborating institutions, primarily addresses GoMRI research themes 1, 2 and 3. The CWC's coastal waters research is further divided into five general research tasks as indicated:
Physical/Chemical/Sedimentary
Biogeochemistry
Invertebrate Studies
Vertebrate Studies
Integrative Studies