Join us for a informative morning with scientists and learn more about Fisheries Health & Coastal Ecosystems!
Featured Scientists: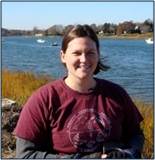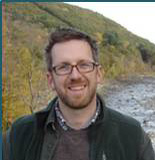 Dr. Tara Duffy                               Dr. Chuck Wall
Gulf Lagniappe is for adults (18 years old or older) who would like to learn more about Louisiana's marine and coastal environments and the effects of the 2010 BP oil spill. Each workshop is a one-day long experience designed to foster a better understanding of and deeper appreciation for Louisiana's coast. The topics covered at each workshop are important environmental issues of the Gulf of Mexico region and focus on research conducted since the Deep Water Horizon Oil Spill .
The LUMCON cafeteria will provide lunch on workshop days to those who register.  The cost is $10 / person for each session.
 **Space may be limited so pre-registration is encouraged!
Date:  Saturday, October 26, 2013
Time:  9:00am – 3:00pm
Cost:  $10/person
Location:  LUMCON